How to choose a quality media monitoring tool?
Choosing a good media monitoring tool is not an easy task. We have free tools, such as Google Alerts, and paid tools – both domestic and foreign. What to pay special attention to in order not to overpay and have access to all publications that interest us?
Do you need social media listening?
Social media listening, better known in Poland as social media monitoring, refers to the process of finding out what is being said and written about your company, products, brands and key employees on social media platforms. Later, the collected data is precisely analyzed in terms of sentiment, demographics, contexts of speech, identification of the most engaging topics, demand for a new product, development of new functionalities, consumer attitudes towards selected products, perception of the analyzed brand and its competition, or negative sentimental phrases.
Social media monitoring, when used properly, is one of the most powerful tools for gathering information from customers and users. It allows a company / brand to collect insights from published content and then act based on its needs. Social media monitoring is often confused with its use as a warning about what customers are saying and their negative opinions. In fact, it is much more than this. Monitoring helps to get to know the specific platforms on which these talks take place, the level of people's involvement, their needs, doubts and opinions about the brand's competition. It also allows you to identify the so-called sales leads – inquiries for recommendation of a given product, service or solution. Reaching such people, after asking an inquiry, is the perfect time to present an offer.
Therefore it is reasonable to look for an answer to the question "what media monitoring tool do I need to use?". Many marketers or PR experts who try to catch up in the world of media analysis have a small dilemma here. Besides, not only them. Media monitoring is used extensively by other departments: product development, copywriting, influencer marketing, sales, or most importantly customer service. And not only in the context of social media, but of all media that are available.
The individual tools differ significantly from each other. Should you choose a domestic supplier or pay in more expensive currency for foreign solutions? Some are more, others are less intuitive. What to follow, what to pay special attention to?
Before choosing a media monitoring tool, it is worth focusing on the 14 most important aspects: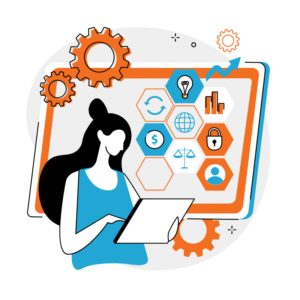 What is the purpose of your media monitoring journey?
Think very carefully about what you will use media monitoring for. Involve employees of various departments in the company. Find out about their needs in this area. There are many possibilities.
Caring for the brand image. Who's mentioning the brand? Where? How and when? Identifying negative mentions and publications.
Competition analysis. How does your brand compare to the competition?
Ongoing monitoring. What are people saying about your brand and how can you use this information to repair your reputation or identify all opportunities for change?
Opinion research. How do people talk about your industry and products? How can your brand participate most effectively in this space?
Customer service. Responding to problem reports and complaints on the Internet, blogs and forums, and on social media platforms.
Market research. Analysis of internet users' comments by keywords.
Content marketing. Where are industry articles most often published? On what topics? What else do you need to create?
Product development. What products are mentioned the most? Their advantages and disadvantages. Development opportunities with new functionalities and options.
HR and employer branding. How is the employer's brand perceived? Search for perfect candidates. Understanding the reasons for leaving the company.
Public Relations. How is the brand image shaping in the media? How do press releases spread and how are they commented on? Which journalists are eager to write about us?
Promotion. Searching for events, establishing partnerships, getting to know places where competition is promoted.
Sales. Catching sales inquiries and purchase suggestions, acquiring new leads.
Influencer marketing. Search for opinion leaders who will recommend your brand, analysis of their profiles, reaches, number of publications, mentions.
Marketing. Assessment of the effectiveness of marketing activities. Measuring the success of launched campaigns.
Retention. Understanding the reasons for opting out of services. What can be improved in our activities. Ideas for solving problems which cause severe financial losses.
Technical Support. Substantive and professional support for inquiries about delivery, returns, sizes or stationary stores.
SEO (Search Engine Optimization). Capture rankings and places where you can appear with an entry and a link to our website to strengthen online positioning.
These are just the basic possibilities. Check if you can achieve all your goals with a specific tool.
– – –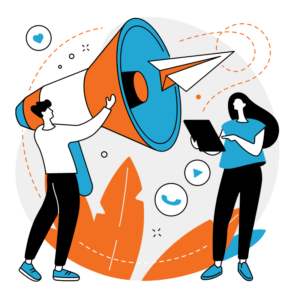 Where do you want to follow mentions and publications?
If your brand only operates in one country and has no plans to expand overseas, it will probably be worth following only that area. If not, you must follow the media in the other countries. It would be perfect if the tool could allow you to group the results by language. If this is not the option and you will get all your publications in one bag, filtering all global results will be a true nightmare. Check if a given tool has options for monitoring foreign websites.
The second matter is the press, radio and television. Do you want to follow the media in terms of these channels or are you based only on the Internet? This is an important question because not all suppliers provide such comprehensive data. Not only the amount of data available is important, but also how quickly you can acquire and analyze it.
If you're tracking digital only, check which sources each tool indexes and exactly how much of this data it has. Articles from portals, blog entries, forum threads or posts from the most important social platforms are crucial. Not all suppliers have the full range of sources, and not all of them offer 360 Degree Monitoring.
– – –
Domestic or foreign tools?
From the point of view of the Polish media and the specificity of our language, it seems that it is better to use a domestic tool for media monitoring. What problems do you have to face when choosing foreign solutions?
lack of knowledge of Polish local media,
less local press resources,
deficiencies in regional news websites,
language barrier in direct contacts in the case of problems with setting up the account, project and selecting keywords, as well as technical errors or failures,
Polish diacritics,
linguistic syntax, spelling, errors, variants,
contracts with publishers, legal problems,
problems with time zones in the need of urgent contact.
– – –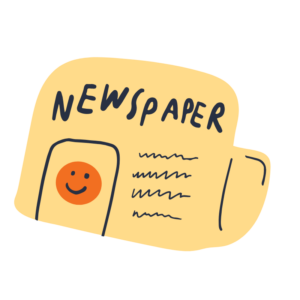 Projects, keywords, restrictions
How many brands / words do you need to track at the same time? Each tool has a different approach to this important aspect. What are projects and how many keywords can you enter there? Are there any restrictions and limits? Do you have to pay more for the extra words? How much exactly? Can you tag publications and sort them into appropriate storage places / folders? After all, you cannot imagine working on thousands of publications at the same time. It is better to divide it depending on the project goals or departments in the company that participate in accessing the tool.
Some tools have a pricing structure based on the number of publications or the number of brand profiles you can track. You can track as many terms as you want in each project (such as your brand, competitors, and industry keywords) – however, each price level is limited to a specific volume. Other tools allow you to keep track of any number of terms or limit the number of terms, but do not limit the number of publications. Read the price lists well to know exactly what you are paying for. Later it may be too late.
– – –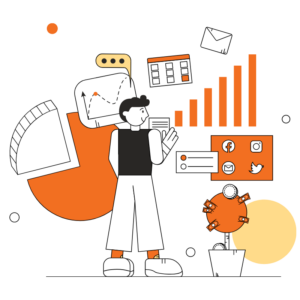 Tool functionality
Quickly searching for publications on the topic you are interested in is very important. But media monitoring tools provide much more. See what else such tools offer and what valuable functionalities they have:
Mentions – publications. Check the number of publications on each topic that interests you in a given time horizon.
Publication reach. See how many people could have contact with the selected publication.
The sentiment of the publication. What is the perception of brand and reception of messages? Positive, negative or neutral?
AVE. See how much the publications were worth, if you would have to pay for them, if they were advertising.
Metadata. Learn the exact parameters of each publication you find: likes, reaction types, shares, comments, views et.
Data collection in real time mode. Access to mentions from a few minutes to several hours after their publication.
Tracking and following selected media or specific services. Limit yourself to the Internet (including social media), press, radio, television, or only to specific sources.
Alerts. Receive notifications about new publications by e-mail or SMS (sometimes also on Slack).
Tagging and labeling. Mark and catalog found publications.
Filtering the results. Narrow the obtained results according to the current needs.
Advanced search. Exclude unwanted words from wildcard threads.
Search by authors of entries. Search for publications by your favorite authors, influencers or journalists.
Share of voice. Get to know the brand's share in the voice vs the competition.
Share of discussion. See the brand's participation in a discussion of a specific topic.
Influencer database. More and more tools create and make available their own database of influencers and their publications. The user gets access to the posts and comments they publish. Influencers can be searched by names or nicknames, keywords or categories, who write or comment on certain topics, using specific # (hashtags), tagging previously defined actions or competition. In addition, there are metadata and statistics in the form of numbers and charts. Make your own influencer mapping, search for opinion leaders according to selected criteria.
Charts and Statistics. Graphical presentation of data on charts.
Access to source materials. Access to audio, video and press materials. For use in your own presentations.
Data export. Download publications to .xls, .csv, .pdf, .doc files and generate random samples when exporting data. Use the data to create your own media reports and charts.
Tag clouds. Showing key topics in a graphic form.
Search for words in urls. Use this option for link building and web positioning (SEO).
Data from all over the world. Analyze publications from different regions of the world in many languages.
Archives. Browse historical publications up to several years back.
Geolocation of publications. Locate publications and comments. Check the business potential of cities and regions.
Logotype recognition. Where are your logos published?
Readership. Estimated number of people who actually saw the message.
KPIs and measurement metrics. Editable indicators of the effectiveness of the brand's communication activities.
Social media network analysis. Diagram of the social structure and the impact, quality and effectiveness of the relationship between users and brands.
Clustering. Most frequently used words and associations between commonly used words. Semantic tags. Negative and positive thematic threads.
– – –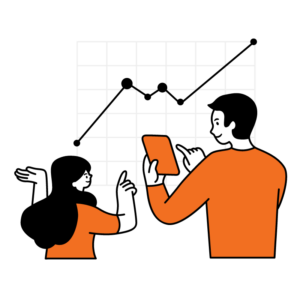 Dedicated team to monitor activities and analyzes
Think who will operate the tool. Do you focus on full automation and operate without a team responsible for settings, or do you have people with the appropriate competences who will use the tool on a daily basis? Think about aspects such as:
proper configuration of the tool,
responding to the flood of publications,
procedures and access for a team of several people,
sorting and deleting irrelevant posts or comments,
using appropriate tags and taking care of order in the obtained data and materials,
calculations of indicators and preparation of reports for the management board,
employee fluctuation, transfer of knowledge and access to other team members,
team training.
– – –
Budget
Is using free tools a good idea? Have you already noticed how much vital data and metrics are not reaching you when you use free solutions? Can you afford such a deficiency? Are you sure you don't want to follow all discussions with your brand in the lead role?
On the other hand, check that the amount you pay is directly proportional to your needs and the services you expect from the monitoring tool. Be sure you won't get similar functionalities for a much lower price from your competitors.
Consider whether a low budget will meet all your goals. Isn't it better to allocate a bit more money and have full access to all publishing resources and functionalities? Carefully study the price lists of the available tools.
– – –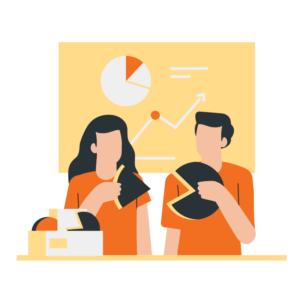 Support – customer care
In most cases, the success of the media monitoring process depends on the training and guidance provided by the support team after purchasing the tool. Check if the company has special manuals and recordings of the practical use of individual modules of the monitoring tool. Maybe, the supplier of the tool, organizes webinars and dedicated trainings where it explains exactly how to set up an account and keywords and how to benefit from particular functionalities. Will you not be left alone? Many marketer tools have vast possibilities, but if you do not familiarize yourself with these options, you will not know how to use them and what for.
Consider aspects such as:
dedicated consultant,
support team,
reaction time to problems,
help in setting up an account,
help in adding relevant sources,
blog content tips,
training webinars,
dedicated training course for your team,
sending a newsletter with information about new functionalities and tool options.
– – –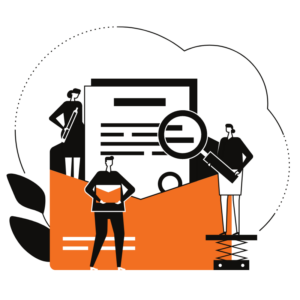 USP (Unique Selling Proposition) of each tool available on the local market
See what distinguishes each tool available on the market from the competition. Analyze if these features are in line with your media monitoring needs and goals, and if it's worth paying the extra money for special features that you'll never use. Will you achieve all your goals? Does the USP match what you actually get from the tool supplier?
– – –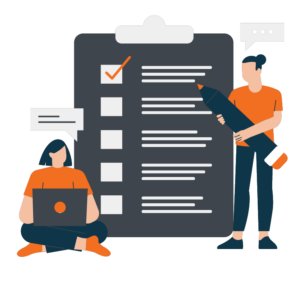 Contract Length
Find out what obligations you are bound to when registering and purchasing the tool. A long term contract may be desirable, but be careful not to fall into the trap of a very long contract that prevents you from adapting to the fast changing media market and world economic conditions. Will you get an appropriate discount by entering longer periods?
– – –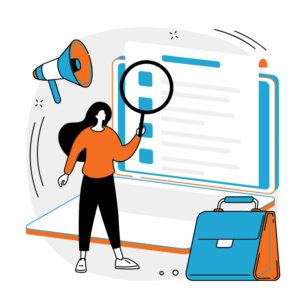 Possibility to test platform and compare tools
Look for demos and free trials to get a better overview of each tool and check how easy it is to use. Always be open to trying out other tools, even if your current media monitoring tool seems to be meeting your needs. Maybe there is a better platform, hiding around the corner, that has the bigger database and much vast options at the same price.
See what should be tested during the free trial period:
does the tool meet your goals,
operating speed on weekdays, weekends and holidays,
number of sources and results for specific keywords and topics,
getting to know exactly all the functionalities and settings,
customer service responses to requests and inquiries,
platform's UX, intuitiveness,
is there any user manual, function description, tutorial videos, training webinars.
– – –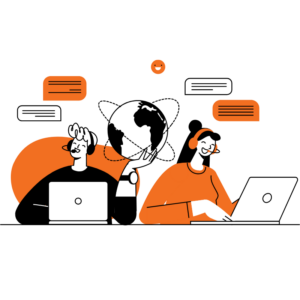 Access to historical information and the archive
Different tools provide individuals ranges of historical data collected. Some solutions have a problem with archival data. Check if you get access only to the present results, or only a few months back, or maybe the full option with data from several previous years. Do you not have to pay extra for such publications?
It's best to use a tool that stores all historical data from the very first day you start media monitoring. This is how professional, paid tools work – this is one of the biggest advantages of using a such tool. It is very important to your business.
– – –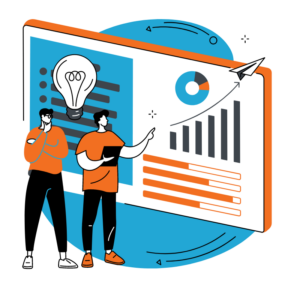 Reporting and obtaining charts for creating presentations
You probably often use data from media monitoring to create reports, summaries, presentations and conduct further detailed analyzes. Some tools offer ready-made charts and the ability to download and paste them according to your needs (the ability to export charts and diagrams to graphic files .jpg, .gif, .png). You also have the option to export real conversations conducted on the web (interesting tweets or discussions on forums and blogs) and other publications from the press, or audio and video materials from RTV. Different tools can create different reports and chart types. Then you have the option to export all publications to a reportable and editable format (e.g. .xls, .csv). Check also the possibility of exporting media materials to .pdf, .doc files.
– – –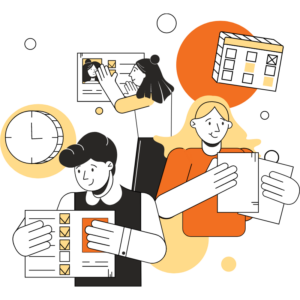 Foreign data and multilingual panel
If you are looking for monitoring for an international brand, you probably need a tool with a panel in several languages. Perhaps it is enough to use one tool for all your foreign branches. Check if your tool is available in the most popular languages, such as English or German, and whether it has collected data and publications from countries where you have branches of the company abroad.
What can you gain from it?
lower costs,
learning about the activities of foreign competition,
following global market trends,
database of foreign journalists,
influencers from outside Poland
information about global industry events,
easier brand positioning outside Poland,
easier access to foreign markets.
Do you already know which media monitoring tool you will choose?
I encourage you to test the most experienced internet and social media monitoring in Poland. Newspoint has been on the market since 2007, which allowed to collect the largest publication database since that period. The tool provides comprehensive media monitoring (social media, websites, portals, forums, blogs, press, RTV) and over 10 years of data archives.
Feel free to carry out your own tests, watch the recordings of our instructional webinars and check the price list.
---
---