We are improving Facebook monitoring
Newspoint introduces a new, efficient and fast Facebook monitoring mechanism, important for everyone who is interested in the high quality of collecting and analyzing data from fan pages on this platform.
Thanks to the integration with Facebook, each client of Newspoint media monitoring – with the access to this medium enabled – will be able to add up to 50 key fan pages to monitor and collect full data from them in real time mode. This means that public posts and comments from these fanpages will be indexed with high priority, and the Newspoint panel user will be able to view these posts with no delay in relation to the publication date.
According to Facebook's privacy policy, no private content will be shared with us and we will have no access to private profiles for which the integration has been performed. The integration mechanism described below is authorized by Facebook, and Newspoint has obtained direct consent from Facebook to offer it to customers.
How to integrate with Facebook in the Newspoint panel?
Click on the "Integrations" tab in the drop-down menu in the upper right corner of the panel.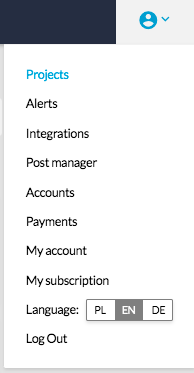 Select the "Monitoring of selected Facebook pages" checkbox.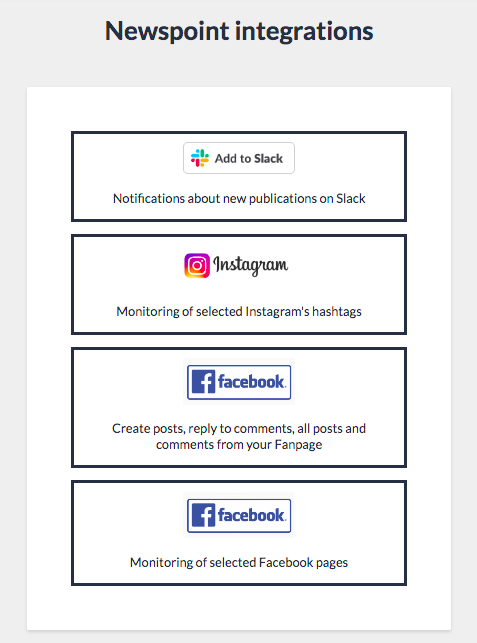 Select "Add Account". One FB account can be assigned to integration on one Newspoint account.

Each integration is valid for 60 days. The system tells you how many days are left until a given integration expires.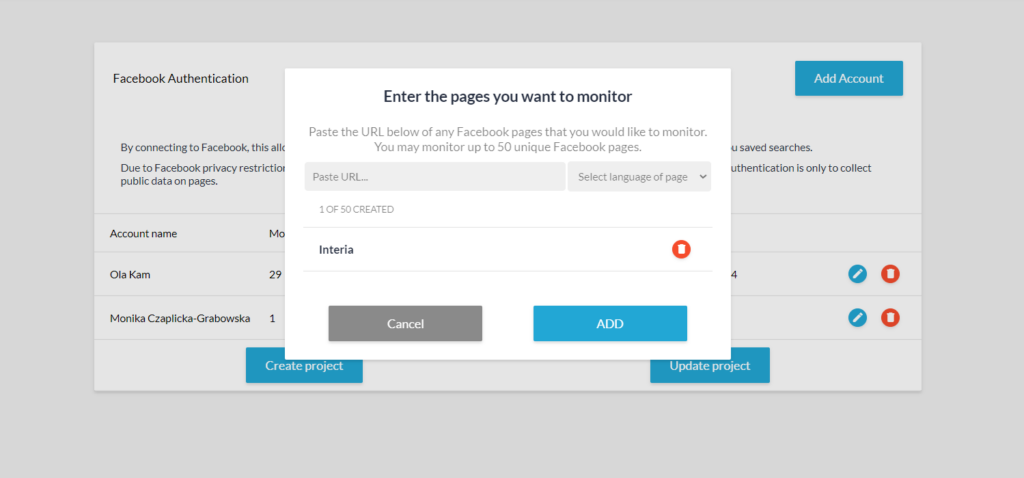 Click the blue edit button and enter the URL of the fan page along with the language in which it is run. Click the Add button. The red button allows you to remove the integration.

Adding more pages that we want to monitor as a priority is the same.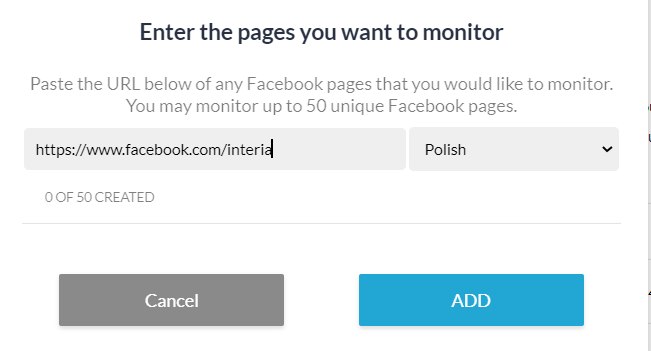 If you want to create a project in which you want to have results only from selected, priority fanpages, click "Create project".
However, you don't have to do this; if projects including Facebook are created on the account, data from selected, priority fan pages (which meet the search criteria) will be visible in them.
If such a project has been created earlier, and now you are adding a new fanpage, click "Update project".
The project with data from new, selected, priority fanpages looks similar to your other projects in the Newspoint panel.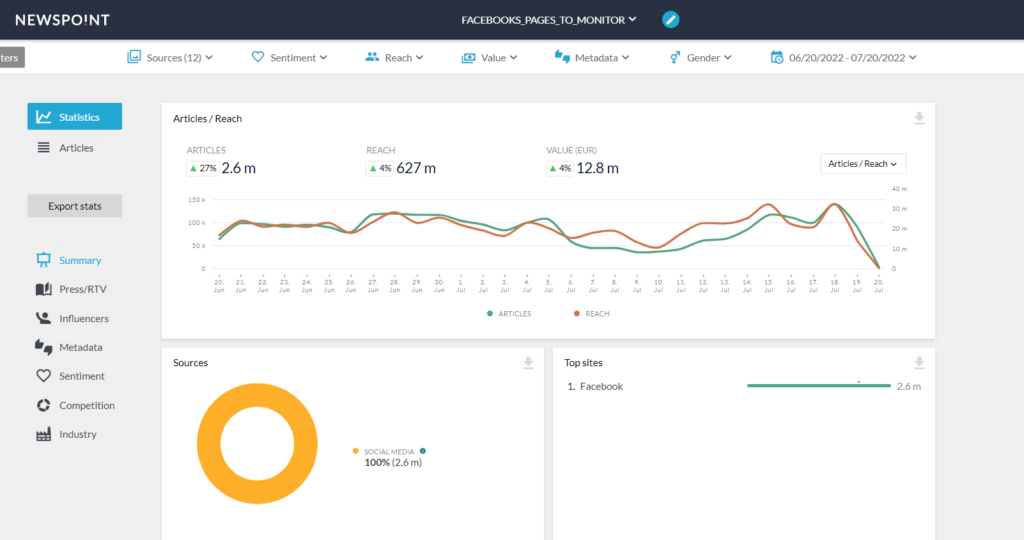 In the project edition, it is possible to add keywords narrowing down the search results. Remember that just adding new fan pages and updating the project does not change other project settings, including keywords for which you are monitoring.
Do you have any questions? We are happy to help!
We look forward to hearing from you – write to us in the chat, call (22) 415 59 96 or send an email to
kontakt@newspoint.pl.
---
---