The influencer search engine in the Newspoint Panel
Newspoint, specializing in media monitoring, has released a new, developed influencer analytics module. It is a fully functional search engine for opinion leaders and the content they publish. The analytics covers activities on four social platforms: Facebook, Instagram, Twitter, YouTube.
You can search for influencers on the Newspoint platform by names, nicknames, keywords or categories. Newspoint cataloged the results in 28 categories:
public administration
architecture, interior design
artist, celebrity
business
blogger
ecology
photography
foundation, organization
gaming
news
another
food
culture, art
lifestyle
brand, product, company
media
fashion, beauty
automotive
new technologies
parenting
travels
policy
nature
entertainment, free time
sport, fitness
college, school, education
health
animals
Searching by keywords allows you to find influencers that are writing or speaking on given topics, using specific # (hashtags), indicating actions or competition previously defined by us.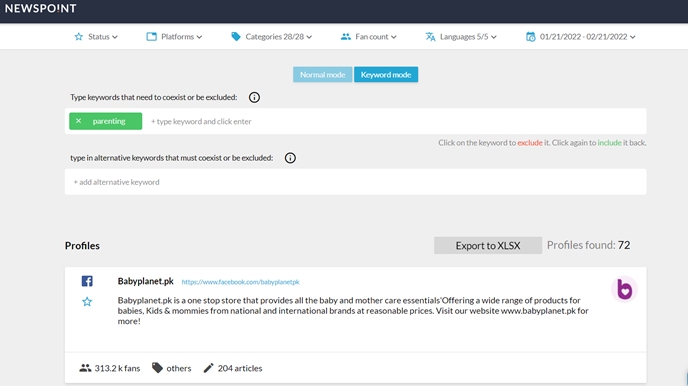 Several keywords can be used in the search, which depending on the settings, may appear in the posts:
– alternatively (minimum one keyword in the post)
– coexist (all keywords required)
In the above searches, it is also possible to exclude certain keywords.
An additional facilitation is filtering the searched influencers (opinion leaders and brands) by the number of fans. The search engine user can specify the range or the minimum or maximum number of followers of the searched influencers. Currently, the search engine allows you to search in one of 3 languages: Polish, English and German.
At this moment, the Newspoint influencer analytics module provides access to 300,000 influencer profiles from around the world and the parameters of their activity on Facebook, Instagram, Twitter and YouTube.

We can search for the publications of each influencer in a selected time period. We also get access to full statistics of reach, value, metadata, types of reactions, including publication timing. Statistics can be displayed for posts that meet the search criteria, but the influencer module allows you to analyze all the activities of a specific influencer, including a preview of the collected influencer's posts, without going to his profile.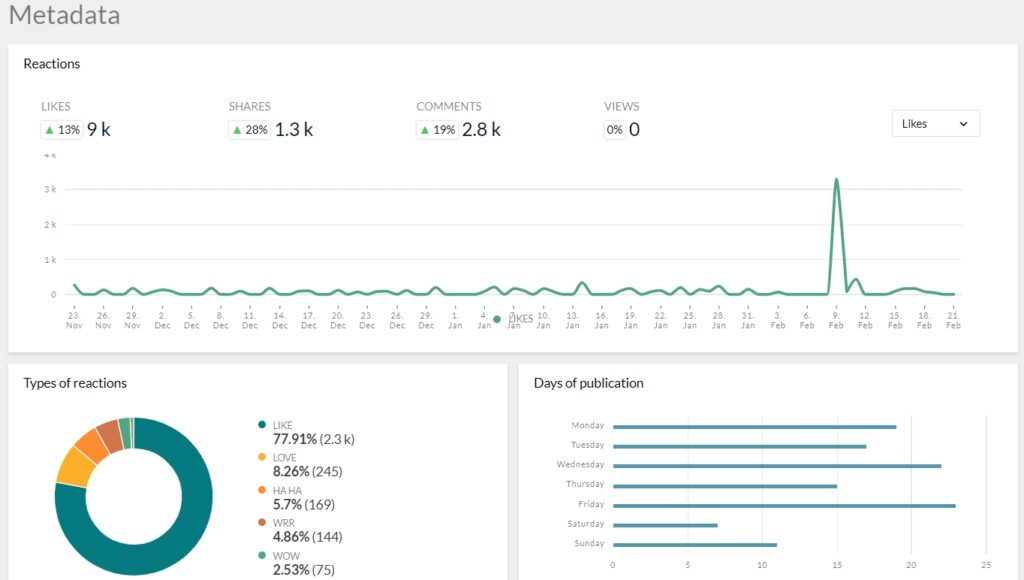 Thanks to the many search options available in the new Newspoint influencer analytics module, we will easily find influencers who meet the needs of the brand and reach its target group.
---
---